Heart of Texas Bead Retreat
Summer 2020 Retreat
June 11 – 14, 2020
Workshops
Cynthia Rutledge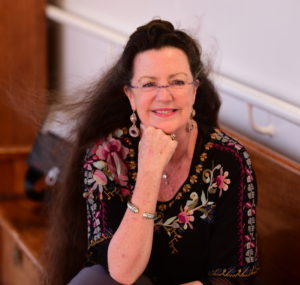 Cynthia is a contemporary artist and teacher focusing on beadwork as her medium. She specializes in peyote stitch and off-loom weaving techniques with an emphasis on developing sculptural unsupported shapes in beadwork.
Her work has been exhibited in national and international shows and has appeared in Nicolette Stessin's Beaded Amulet Purses, Carol Taylor's Creative Bead Jewelry, and Carol Wilcox Wells'Creative Bead Weaving: A Contemporary Guide to Classic Off-Loom Stitches.
"My attraction to 3-dimensional shapes has created a fascination for me throughout my life and has fueled my creative spirit. My choice of beadwork as a primary medium has followed that same fascination. As my beadwork has evolved, my work seems to always lean towards the building of shapes and forms that are functional and wearable.
The choice to use beads as my medium was primarily influenced by my love of color. Beads reflect and absorb light, hold shape and dimension, and in so doing, offer chameleon-like qualities. It is not always the end result that is the most important to me, however. The process of working with beads and thread is meditative and calming, which allows time for reflection. Engineering each piece is always a challenge that thrills me, as well as giving me the power to make the decisions that need to be made for each piece. The more I experience the wonderful qualities of beadwork, the more I realize my relationship with beads will always be one of learning, experiencing and sharing.
The decision to teach grew from my personal desire to share my love of beads and all the wonderful things that can be created with them. The commitment that I have to teaching stems from my desire to share the knowledge I have gained while developing my own skills in this medium. Ultimately, my mission is to help to keep this art form alive and well."    (photo of Cynthia by Mark Rutledge)
Symbol of the West
Description:  Click HERE
Artist: Cynthia Rutledge
Workshop:  This is a workshop designed for The Heart of Texas Bead Retreat June 2020
Skill level: Intermediate to advanced. No skills needed for the metal, these techniques will be taught in class. The center component is 1.25 inches high by 2 inches wide plus the CZ drop. The necklace cord is 49 inches long including the metal and pearl drops.
Techniques: Peyote Stitch
Materials:  Click HERE
Kit: $65  – plus One 10mm round CZ & One 10x14mm pear CZ
Students should bring: Beading needles in an assortment of sizes, Small, sharp scissor for cutting thread, Teflon coated craft scissors, 6-inch ruler, 2 feet of Terrifically Tacky Tape (TTT), Pencil Thin permanent marker, 4-hole punch NOTE: Cynthia will have specialized tools, materials, etc. available in class and for sale at the Trunk Show. 
Kit Colors: Coming Soon!
---
Sherry Serafini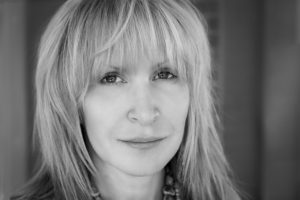 Unusual objects and shapes become part of a new story as Sherry stitches beads and gemstones, one at a time, to a felt like base. Most pieces are born spontaneously as the beads and Sherry's imagination dictate the design. She seldom works from sketches. Sherry finds this meditative form of art to be a rich counterpoint to a society full of instant gratification. Some pieces take a year to complete. Each piece is unique .My simple intentions stem from my belief that "there can never be enough beauty in this world.
Sherry was raised in a military family, moving every few years. She credits that nomadic lifestyle with giving her an adventurous and uninhibited approach to her work. Sherry was voted one of the top 10 instructors in the United States by Bead & Button magazine. She lectures and teaches throughout the world. She has been published and has written articles for several well-known magazines. Her work has been featured on the covers of trade magazines and catalogs and is the co-author of the Art of Bead Embroidery with artist & friend Heidi Kummlim Sensational Bead Embroidery, and currently Inspirational Bead Embroidery. Sherry has a series of DVD's and has been featured on Beads Baubles and Jewels and currently JTV.
Sherry's beaded art is known internationally and has been worn by Grammy winner Melissa Etheridge, Steven Tyler of Aerosmith, Lenny Kravitz, pro golfer Michelle Wie and singer Fergie of the Black Eyed Peas.
Texas Two-Step
Description: A fun two-step project – Step 1, a beautiful carved wood focal centers the bead embroidery, Step 2 is creating beautiful fringe. Let's dance!
Artist: Sherry Serafini
Workshop: This is a workshop designed for The Heart of Texas Bead Retreat June 2020 
Skill Level: All skill levels
Techniques: Bead embroidery, Fringe, Edging
Materials: Included in the kit: Laser cut wooden cab, Japanese seed beads, Ear wires
Kit: $65
Students should bring: Lighting/Magnification, your usual beading supplies
Kit Color Options: Click HERE
---
Amy Katz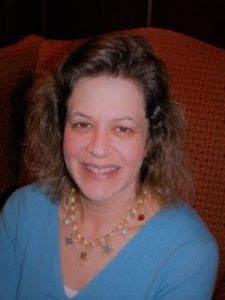 Amy Katz has been part of the world of seed beads since 1993 as a student, teacher and designer. Her admiration for high-end jewelry pieces is her inspiration. As her commitment to her own designs grew, Amy made the decision to give them a fine jewelry look using seed beads, crystals, pearls and other elegant materials. Using imagination, this vision has come to life as her signature style. Amy is a national teacher with a passion for sharing her love of the work. She is also the co-author of Beading Across America and author of Seed Bead Chic.
Timeless
Description: Create a long flowing chain sprinkled with crystal-filled components to add glamour to the piece. Learn how to create the beautiful component accents that can be used to make a variety of jewelry pieces in and of it self. Bead an artist-created sterling silver clock piece as the focal point. This beautiful necklace is truly a "timeless"
creation. It wears well with casual and dress outfits for anytime use.
Artist: Amy Katz
Workshop: This is a workshop designed for The Heart of Texas Bead Retreat June 2020
Skill Level: Intermediate
Techniques: Cubic right angle weave (CRAW), Herringbone, Peyote stitch, Bead embroidery
Materials: Click HERE
Kit: $100
Students should bring: Size 12 beading needles, Size 11 Tulip needles, E-6000 glue, Magnification, Lighting source, Work surface, Scissors, Tape measure
Kit Color Options: Silver, Gold
---
Betty Stephan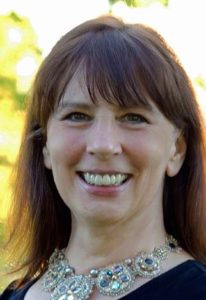 Betty Stephan learned to sew at a young age. It wasn't until she was in her 50's that she combined this skill with the art of beadwork in the form of bead embroidery. After retiring from her "real" job as an aide in a Preschool for special needs children in 2005, she became a full time bead artist.  Betty travels throughout the US teaching and exhibiting her intricate pieces at art shows and the annual Bead & Button Show. Her work has been published in "Showcase 500 Beaded Jewelry." She has won numerous international awards and contests and her designs have been published in Bead and Button, Beadwork, and Ornament magazines.
Trilogy
Artist: Betty Stephan
Workshop : This is a workshop designed for The Heart of Texas Bead Retreat June 2020
Skill Level: Intermediate
Techniques: Bead embroidery, Peyote, assorted weaving stitches
Materials: 30mm Swarovski triangle crystal, crystal drops, 4mm glass round beads, Super Duos, size 8, 11, 15 seed beads, beading foundation, ultrasuede backing
Kit: $70
Students should bring: Lighting/Magnification, your usual beading supplies
Kit Color Options: Click HERE
---
Liisa Turunen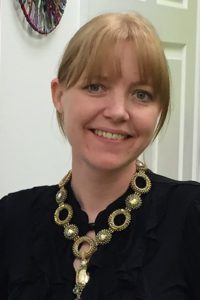 Liisa threaded her first beading needle back in 1994. Beading as a hobby she went on to become a massage therapist, esthetician, and got her nursing degree in Finland. But in 2006 beads wove her back in. Since then she has spent her time fully submerged in beads! She has been working professionally as a designer and teacher since 2006. Liisa has taught at the Bead & Button shows and Bead Fest shows. Along with beads her other major obsession is with cats. Often volunteering in her local shelter and fostering kittens! Cats have been her biggest inspiration in her designing process. And just like cats, her designs are known for being classic, ageless, and graceful….
With a few hairballs thrown into the mix.
Liisa was named one of Beadwork magazine's Designer of the Year in 2014.
Birman Bracelet
Artist: Liisa Turunen
Workshop : This is a workshop designed for The Heart of Texas Bead Retreat June 2020
Skill Level: Intermediate
Techniques:  Peyote Stitch, Increasing and Odd-Count
Materials: Japanese Seed Beads, Delica beads in two colors, Swarovski Chessboards 8mm or 8mm Swarovski spike beads, Swarovski Chatons, Slide Bar Clasp
Kit: $120
Students should bring: Lighting/Magnification, your usual beading supplies
Kit Color Options: Click HERE