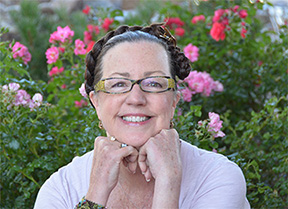 Cynthia is a contemporary artist and teacher focusing on beadwork as her medium. She specializes in peyote stitch and off-loom weaving techniques with an emphasis on developing sculptural unsupported shapes in beadwork.
Her work has been exhibited in national and international shows and has appeared in Nicolette Stessin's Beaded Amulet Purses, Carol Taylor's Creative Bead Jewelry, and Carol Wilcox Wells'Creative Bead Weaving: A Contemporary Guide to Classic Off-Loom Stitches.
"My attraction to 3-dimensional shapes has created a fascination for me throughout my life and has fueled my creative spirit. My choice of beadwork as a primary medium has followed that same fascination. As my beadwork has evolved, my work seems to always lean towards the building of shapes and forms that are functional and wearable.
The choice to use beads as my medium was primarily influenced by my love of color. Beads reflect and absorb light, hold shape and dimension, and in so doing, offer chameleon-like qualities. It is not always the end result that is the most important to me, however. The process of working with beads and thread is meditative and calming, which allows time for reflection. Engineering each piece is always a challenge that thrills me, as well as giving me the power to make the decisions that need to be made for each piece. The more I experience the wonderful qualities of beadwork, the more I realize my relationship with beads will always be one of learning, experiencing and sharing.
The decision to teach grew from my personal desire to share my love of beads and all the wonderful things that can be created with them. The commitment that I have to teaching stems from my desire to share the knowledge I have gained while developing my own skills in this medium. Ultimately, my mission is to help to keep this art form alive and well."
Cynthia Rutledge

(photo of Cynthia by Mark Rutledge)
UPDATE! Cynthia injured her left shoulder in a fall last weekend, yet she is still coming to teach at Heart of Texas!  Of course, this has had an impact on her preparation for the Retreat. Her injury and upcoming surgery has necessitated a change in her Retreat Class Project. Cynthia appreciates your support and understanding throughout and looks forward to seeing you in June!
Thanks Everyone!
Artist: Cynthia Rutledge
Skill Level: Intermediate to Advanced
Workshop Length: 3-Hour Class
Techniques: Peyote, Herringbone
Materials: Materials List will be mailed to registered participants
Kit: **No Kits Available** – Miyuki Beads required! Miyuki beads available at Wild Beads at the Retreat. Cynthia will be bringing additional supplies.  Students should bring: Two size 12 beading needles, One size 13 beading needle, Small sharp scissors and a thread burner; Lighting/Magnification if needed, beading surface of choice.
Color Samples: Photos are for Inspiration Only!  No Kits are Available – Click HERE
Description: Angel of Music Earrings    Click HERE
---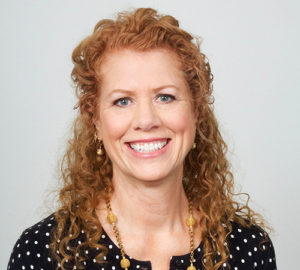 I found my artistic niche in beads. I enjoy delving into beads mentally and physically depending on the circumstances. My favorite stitch is peyote and over the years I have only added two other stitches, netting then herringbone. I like to call these three stitches 'sister-stitches' since they transition from one stitch to the other effortlessly.
I feel that the beads alone give me the most inspiration. If you understand the physics (mechanics and technicality) of the stitch, then you can create whatever your heart desires. Knowing what each bead size, shape and finish will do and how they react with each other, plus how the beads respond to thread weight and use then the sky is the limit for designing! Nature is also phenomenal source of inspiration.  I have created beetles, bees, dragonflies and now a sea urchin pendant. The challenge of creating something from life with seed beads is something that keeps me moving forward with my bead creations.
In the early stages of a piece I work almost exclusively in my head. I mentally imagine the beads, working out engineering and design aspects before actually touching the beads. It is quicker than actually beading and I can only do this when I am alone and quiet. The middle of the night is the best!
Teaching is a journey for me as well. Each class is different even with the same project. My focus is heavily about the process a piece takes. In art, the artist explores the process and the product or finished piece is the result of that exploration. For me, the process, whether mentally or physically is thrilling, frustrating, challenging and where the real bead joy is. It is the journey. When I am teaching a class, I get to view the process again through fresh eyes. We can reconstruction it as is or deconstruct it by looking at the process, delving below its surface and learn new lessons from it. The direction and depth of a class can be varied: the more inquisitive the class, the more detailed the ideas of process can get. It is a spontaneous journey we can take together.
Artist: Nancy Cain
Skill Level: High beginner/Intermediate
Workshop Length: 3-Hour Class (Necklace will not be completed)
Techniques: Peyote
Materials: Materials List will be mailed to registered participants
Kit: $45
Students should bring: Lighting/Magnification, your usual beading supplies
Kit Color Options: Click HERE

Description:  Posie Pendant incorporates my newest technique called Pinch-in-the-Ditch. It creates a 45 degree angle with the beads causing the 'Pinch'. It is a new way to create channels and layering within a piece. I have created a 3-layer pendant that encases a 14mm rivoli crystal in the front center. The rope has simple, but clever beaded beads in the strand allowing for additional accents.
---
I'm an award-winning jewellery designer, writer and teacher based in London, England. I first began making jewellery in 2001, having already spent many years painting as well as exploring different aspects of fibre and textile arts. Whilst I continue some of these interests, beading, wirework and chain maille are my main love and I try to use them in conjunction with my other interests.
I am fortunate to get to travel the UK, and the World, teaching and sharing my work and am available for private 1-2-1 or small group classes for bead groups, shops etc. Please contact me for more details. When not teaching I love working on new designs and have a range of instructions available on both my website and bead-patterns.com.
In addition to many projects and articles published worldwide, I am the author of five books on beading and jewelry making as well as being the co-author on another three. I was also the editor of Bead magazine for four years.
Artist: Jean Power
Skill Level: Intermediate (Must be comfortable using CRAW)
Workshop Length: 3-Hour Class (Necklace will not be completed)
Techniques: Peyote; Herringbone;  Cubic Right Angle Weave (CRAW)
Materials: Materials List included on Kit Color Options page
Kit: Various – See Kit Color Options page for Kit cost
Students should bring: Lighting/Magnification, your usual beading supplies
Kit Color Options: Click HERE

Description: Rick Rack Starburst  Learn how to bezel a stunning Swarovski focal crystal using peyote stitch and then learn how to use the principle of a Rick-Rack bangle (which will also be covered in class) to create petals to turn your crystal into a flower centrepiece. The pendant, which can also be worn as a brooch, hangs on a unique geometric herringbone rope which can be varied as desired.
NEW! ADD-ON CLASS WITH JEAN POWER!
When: Thursday June 15, 2017         3:00 – 6:00 p.m.
Project:  Peacock Pearl Box Class
Kit:  NO KIT – Materials List will be sent to those registered for the Add-On Class 
Fee: $35
BOTH CLASSES ARE SOLD OUT!
If you are registered and received a confirmation email but have not received your Pre-Class Preparation Instructions please let me know ASAP at thistlewerk@gmail.com.  Thanks!
Jean's Sneak Peek of the new design –  posted on Facebook!
---
Sue Charette-Hood is an award winning Canadian jewelry artist living in Texas and South Carolina. She has been in love with creating jewelry and teaching since 2000. Kumihimo and off loom bead weaving are her favorite medias for designing. Sue is inspired by her students, especially the absolute beginners who ask the most mind-opening questions. She is married with two daughters and works as an ultrasound technologist.
Starman chose Sue as a Trendsetter Designer for two terms 2014-2015 and 2015-2016. Several of her designs have been published for the Starman "Tutorial of the Month Program".
Ritzy Too Magazine identified Sue as their "Designer of the Year" for 2014.  Sue has been published over 28 times in National and International bead magazines.
Description: Miriam Designed exclusively for the Heart of Texas Bead Retreat, Miriam incorporates the new Crescent beads into a design for a pendant, earrings or bracelet.  Miriam is a 3D piece reminiscent of vintage jewelry, especially the Miriam Haskell style of the 1950s.
Artist: Sue Charette-Hood

Skill Level: Intermediate. Should be comfortable with peyote.
Workshop Length: 3-Hour Class (One component will be completed)
Techniques: Peyote and Peyote increasing stitch techniques
Materials: Materials List will be mailed to registered participants
Kit: $40 [Includes everything needed for Earrings & 18″ Necklace with Pendant]
Kit Color Options: Click HERE
Students should bring: 6 lb Fireline,  #11 needle, Scissors, Round nose pliers, Flatnose pliers, Wire cutter, Lighting/Magnification, your usual beading supplies