Cynthia Rutledge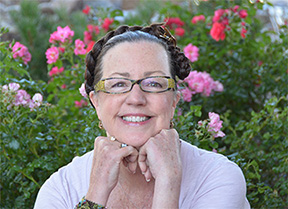 Cynthia is a contemporary artist and teacher focusing on beadwork as her medium. She specializes in peyote stitch and off-loom weaving techniques with an emphasis on developing sculptural unsupported shapes in beadwork.
Her work has been exhibited in national and international shows and has appeared in Nicolette Stessin's Beaded Amulet Purses, Carol Taylor's Creative Bead Jewelry, and Carol Wilcox Wells'Creative Bead Weaving: A Contemporary Guide to Classic Off-Loom Stitches.
"My attraction to 3-dimensional shapes has created a fascination for me throughout my life and has fueled my creative spirit. My choice of beadwork as a primary medium has followed that same fascination. As my beadwork has evolved, my work seems to always lean towards the building of shapes and forms that are functional and wearable.
The choice to use beads as my medium was primarily influenced by my love of color. Beads reflect and absorb light, hold shape and dimension, and in so doing, offer chameleon-like qualities. It is not always the end result that is the most important to me, however. The process of working with beads and thread is meditative and calming, which allows time for reflection. Engineering each piece is always a challenge that thrills me, as well as giving me the power to make the decisions that need to be made for each piece. The more I experience the wonderful qualities of beadwork, the more I realize my relationship with beads will always be one of learning, experiencing and sharing.
The decision to teach grew from my personal desire to share my love of beads and all the wonderful things that can be created with them. The commitment that I have to teaching stems from my desire to share the knowledge I have gained while developing my own skills in this medium. Ultimately, my mission is to help to keep this art form alive and well."    (photo of Cynthia by Mark Rutledge)
Jewels of a Maharani
Description: Click HERE
Artist: Cynthia Rutledge
Workshop: This is a one-day workshop exclusively designed for The Heart of Texas Bead Retreat June 2019
Skill level: Intermediate to advanced
Techniques: Tubular, even-count peyote stitch with shaping; Flat circular peyote stitch with increasing
Flat, odd-count, peyote stitch using step up/step-down techniques; Tubular filled netting; Embellishing techniques
Materials: Click HERE
Kit: $90.00 each plus the cost of one oval CZ
Students should bring: [Included on Materials Page]
Kit Colors: Click HERE 
---
Leslee Frumin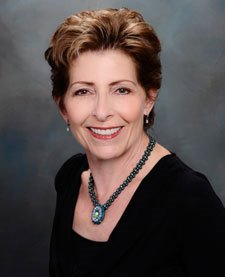 My roots as an artist run deep, back to my childhood. I loved to see my mother get dressed up–hair done, make-up on, fancy dress and shoes, jewelry, perfume and of course an evening bag to complement the look. I loved those evening bags–some with rhinestones, some made from metal, and others were plastic. The most elegant were beaded. From this, my passion for "fancy stuff" was born. This vision of my "mother dressing up" combined with the ability to work with my hands has enabled me to pursue my passion and recreate my childhood memories in my art. Today, this manifests itself in a body of work that displays simple, unique and elegant combinations of beads, metals and stones.
As an adult, two other influences helped me hone my vision–my teachers and my students. My teachers helped shape my focus, hone my skills and stimulate my art. My students taught me to "look through the eyes of others" which dramatically expanded my color horizon and palette. Without their help, I would never have dreamed such color combinations nor dared to use them.
Nothing excites me more than mixing colors and textures sprinkled with shiny, matte, translucent and opaque beads, metals and stones to add depth and impact. Whether using clean lines or embellishing the pieces to the "nines", my artistic goal remains to create "simple elegance".
My mother would approve!
Description:
Artist: Leslee Frumin
Workshop:
Skill Level:
Techniques:
Materials: 
Kit: 
Students should bring: Lighting/Magnification, your usual beading supplies
Kit Color Options: Click HERE
---
Jay Paramesh
Jayashree Paramesh was introduced to the world of beads through a bead embroidery class she took while a student at Parsons, The New School for Design, New York. She looks everywhere for inspiration and then creates from within. Her designs are more about her desire to bring out the unique beauty of the beads and the woman, rather than having a signature style. That being said, she is inspired by fine jewelry and loves to use some gold or silver in her pieces. Sparkly crystals and gemstones in jewel-tones are her favorites.
Her designs have been published in Perlen Poesie, Beadwork and Bead and Button. She has taught and continues to teach at various studios and stores across the USA, Bead and Button Shows and Bead Guilds. It is a very gratifying experience for her to share her designs with fellow bead artists.
Description:
Artist: Jay Paramesh
Workshop:
Skill Level: Intermediate
Techniques:
Materials: 
Kit: Coming Soon
Students should bring: Lighting/Magnification, your usual beading supplies
Kit Color Options: Click HERE
---
Miriam Shimon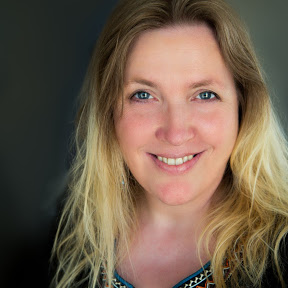 I am a bead artist originally from Denmark, but living in Israel for the last many years. I've always been creative and involved with art but beads and jewelry took my fancy eight years ago and this is my main occupation today – mainly teaching the many wonderful ways to create colorful art with glass beads, soutache, crystals, silver and gold."
Miriam's work has been featured in numerous magazines around the world and her work has won several awards. Her number one love is creating unique one of a kind pieces, each individually crafted and with its own soul.
Description:
Artist: Miriam Shimon
Workshop :
Skill Level: Intermediate
Techniques:
Materials: 
Kit: Coming Soon
Students should bring: Lighting/Magnification, your usual beading supplies
Kit Color Options: Coming Soon
---
plus!
Special Edition Bead Embroidery Workshop
2- Part Add-On Class
with Sue Charette-Hood